How to choose the food X-ray inspection?
Different product different densities, packaged/unpackaged, material: cardboard, metalized film, plastic, aluminum foil, metal can, glass, small metal can etc. if want better sensitivity (inspection ability).
X-ray inspection factory with multiple model and rich experience will give a lot of help.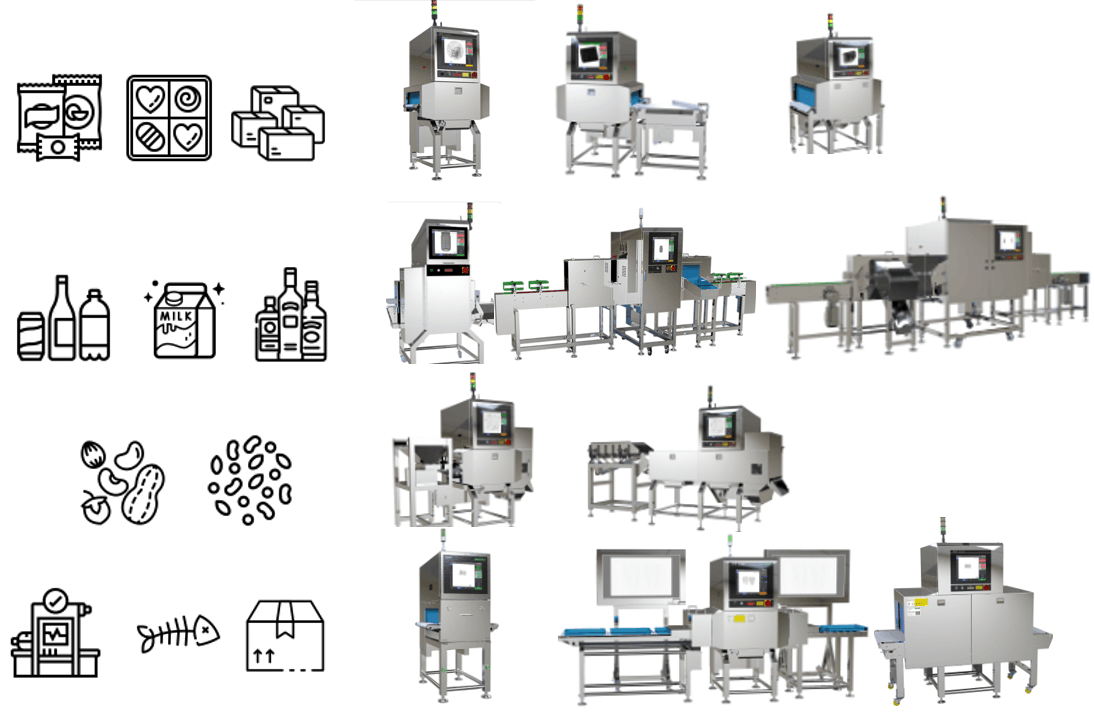 1. Superior product quality, configuration, software, easy use, and maintanince.
2. Reliable & Repeatable inspection: automating the ability to repeatedly detect the smallest of contaiminants.
3. Lower cost of ownership, maximum uptime and simplicity of operation for improved throughput to minimize total cost of operation.
4. Hygienic Design reduces sanitation duties for increased uptime.